Streamline your shipping operations with our cutting-edge ship management software
Optimize Ship Operations with smartPAL: The Ultimate Real-time Ship Management Software Solution
Our smartPAL ship management software is designed to bring real time data from vessels straight to your dashboard. It offers seamless data migration between shore and sea, that is updated every second. Never miss an update of what is happening onboard.
Work On The Go
Most of our software is available on mobile devices. You can access your dashboards, operations, and important notifications anywhere and everywhere. Some of our products are also offered offline, which sync as soon you gain access to any source of internet.
Make Smart Decisions
Powered with cutting-edge analytical tools, smartPAL can scan, monitor, and showcase trends of the near real-time data managed by the application. Compile and merge data from multiple sources to generate reports and predictive analytics.
Have It Your Way
Our subject matter experts, cloud content management and implementation experts can provide the best customized solutions for your key transformation initiatives, enabling and ideal workplace for your digital business.
Secure Cloud to Platform Software
Offered in SaaS model, Our ship management software smartPAL is easy to install and configure, keeping your applications up and running seamlessly. Hosted on a cloud platform, it helps reduce implementation time, infrastructure costs, and increases systems scalability.
Enhanced User-experience
smartPAL's interface was designed to be easy and simple. Supported by a thorough step by step tutorial, you can master dashboard operation with minimal training.
Hustle-free Integration
smartPAL offers high flexibility, to integrate the solutions with 3rd party applications or software through APIs, specific to the business needs.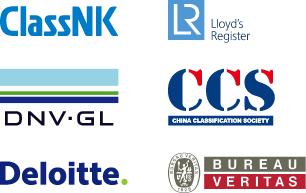 Class Certified
smartPAL complies with most class certification societies, always following the international regulatory framework of the maritime industry. Regular updates ensure that technical and safety standards of a vessel, are kept intact.
How can   ship management software help my business?
How can smartPAL ship management software help my business operations?
smartPAL is packed with over 30 powerful marine software modules, which are closely integrated and built with a single door entry approach, to ensure no waste to the user effort. Daily activities and close interface between the modules ensures the simple information sharing between modules. Automated processes in the solution simplify the business process without compromising on the data points and quality.
How long does it take for smartPAL to be implemented?
The standard modules can be implemented within 6 months, provided the customer does not have any customized requests. Data migrations from old legacy systems, can be arranged separately and planned during the launch phase.
Can the crew onboard use the application when there is no internet connection?
smartPAL supports offline modules where crews can continue working. The replication module within the suite will sync up data between the ship and shore once internet is available.
Do I get additional product upgrades with smartPAL?
Our software solutions are continuously improved by adding new features and performance updates. Our customers receive the latest version of smartPAL and are always informed about new upgrades that will improve their MariApps experience.
Can I ask for changes in smartPAL?
Our technical stack allows implementing customer-specific changes and customizations to meet their business needs. smartPAL can be adapted to your requirements, creating an experience custom-built for your company.
Can I use smartPAL while out of office?
smartPAL is fully mobile. You can use it while away from the office, on a business trip or on vacation. Notifications on your phone can be customized, so you can stay alert anywhere. You can perform tasks with limited to no internet connection, and sync all of your data once you are back online.
Can I integrate smartPAL with other 3rd party applications?
smartPAL contains the necessary APIs for standard interface with 3rd party applications. Additionally, if the 3rd party application can provide an API for the interface, we are able to integrate smartPAL with minimum development.
Comprehensive
Maritime Digital
Solution Platform
Ship management software providing
end-to-end digital solutions for
smarter maritime operations