Make instant actions with reports and interactive dashboards
LiveFleet is a central platform to deliver online information to owners and customers, on a 24×7 basis, anytime, anywhere. LiveFleet delivers complete up-to-date information and reports on the owner's vessels. LiveFleet helps to enhance the work-flow and interaction with owners in line with business processes. Online information to owners provides transparency and confidence in the ship management services. LiveFleet offers online information to customers covering all aspects of the vessels including Crewing, Technical, PMS, Financial/Budgets, and Operations.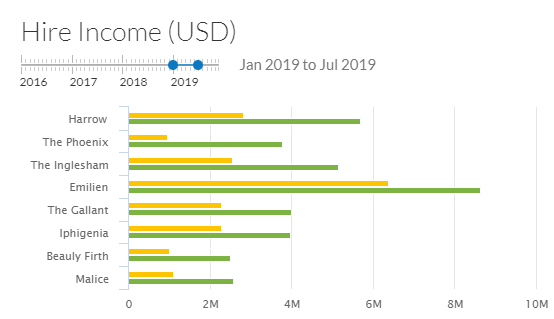 Details on vessel, performance and fuel optimization
Track and monitor vessel position, even the current speed of the vessel at anywhere anytime.
A single point of data access for the owners, eliminating the maintenance requirement of various spread sheets
User can give live comment and get customized reports as required.
Vessel certificates and related survey status and documents
Comments feature available on all reports, reducing email exchanges on clarifications/questions
Email alerts in case of any new comments and on publishing new reports.
Customizable to owner requirement
Vessel Tracker – position tracking (current and past) and information on Bing maps