Independent Software Vendor (ISV)
Marine Digital solutions leader, MariApps, advances its partnership with Microsoft
MariApps advanced its partnership with Microsoft to become Independent Software Vendor (ISV). Started as a Silver Application Development Partner in 2012, MariApps became a Gold Partner in application development in 2013 and has been maintaining the partnership requirements since then.

"The future of MariApps is very exciting. As a forward-thinking company, it is digitally transforming the shipping world with its product offerings. We are very happy to get MariApps as a Microsoft ISV"
Peggy Antonakou
General Manager
Microsoft Greece, Cyprus & Malta.
Advances its partnership with Binfer
We have established a great partnership with MariApps and their dedication is evident in all aspects of the software. I appreciate their attention to detail and approach towards ensuring that the software is user friendly and at the same time it has all the functionality that we need on a daily basis.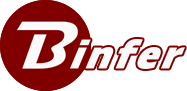 "A world class maritime software with dedicated and highly skilled professionals. The attention to detail and user friendly functionalities are much needed on a daily basis."