Technical management software system for planned and unplanned maintenance of vessels
Planned maintenance system delivers the tracking of assets, assemblies and parts associated with the vessel installation. The DNV GL type approved product can be configured according to Manufacturers/Class requirements. The module possesses features which include pre-planning and scheduling of jobs containing cost and time projections. Pre-planning capability embraces resource planning, time and spares planning which plays a critical role in inventory management based on predictive and preventive maintenance routines.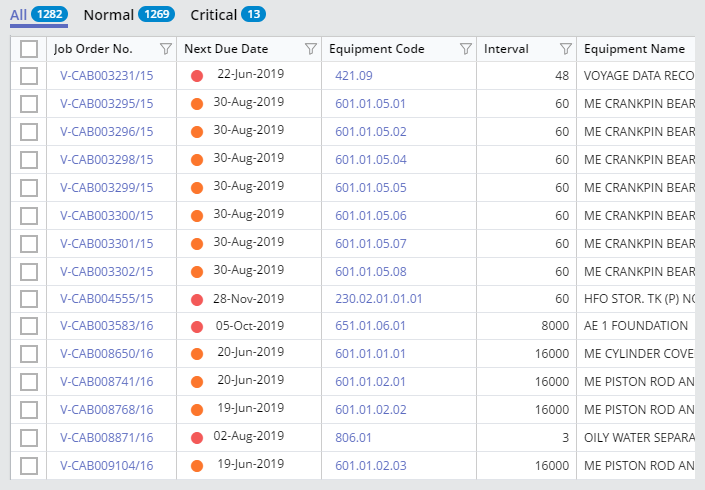 Planned maintenance system
Centralised Spare concept will help user.
Running hour and Dual frequency in job plans – two types of frequency in dual type.
QR code generation of spares.
Job order work flow – multiple level approval.
Integration with LPSQ module.
Risk assessment and work permit. Link these modules.
Vessel user postpone date or hour modifications are possible during approval time.
Data Library- Centralised management,
Equipment, Spares, Pre-defined excel template, each vessel has specific style.
Data Building – team dedicatedly doing these tasks.
ClassNK and DNV GL type certified.
PMS data building utilities.
Equipment data management.
Maintenance completed and overdue analysis.
Condition Based Maintenance Data (CBMD) associated with the asset.
Job plan creation and scheduling of planned jobs.