The complete ship chartering software module for owners and charterers to manage business efficiently.
The Commercial ship chartering software for charterers to manage the entire pre-fixture part of vessel employment. It is a shore-specific module, with no vessel component.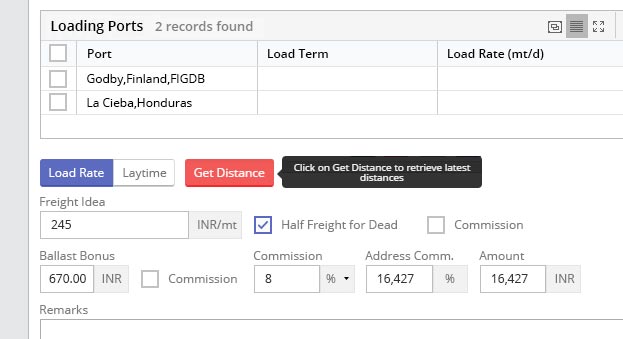 Benefits of smartPAL ship Chartering  Software
Set hire rates for vessels, pool types and manage contracts
Track vessel availability, delivery and redelivery status with voyage schedules, charterer updates  and results
Reconcile owner and charterer expenses.
Hire and Off Hire status of vessels
Voyage
Voyage
Voyage streamlines data collection and distribution among vessels and also integrates data collection, reporting, and monitoring required for EU MRV and IMO DCS.
Vessel Performance
Vessel Performance
Performance provides a detailed analysis to compare the performance of individual vessels and helps make smart decisions to optimize fuel usage and adhere to strict emission regulations.
Insurance & Claims
Insurance & Claims
Insurance and Claims module is a comprehensive claims handling, reporting, and operational analysis tool providing reliable and efficient ways to record and process ship management related claims.