econnect from MariApps – A Web-based eCommerce Platform for the maritime industry
eConnect is a platform for buyers to collaborate with vendors, providing a seamless and efficient way to process marine procurement-related transactions covering the complete cycle.
eConnect provides standard and premium features such as, managing vendor profile, enquiries – quote – ordering, invoice registration etc. eConnect can be integrated with buyers and vendors systems, enabling seamless data flow throughout the procurement transaction for efficient data flow. Buyers and vendors can communicate real-time to enhance service and quality.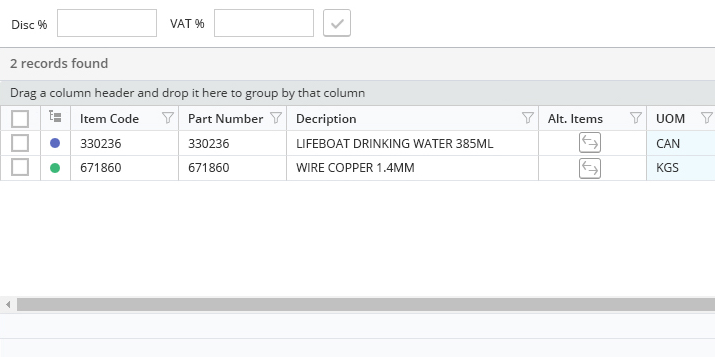 Standard features of eConnect such as:
eConnect dashboard to provide full transparency and information update in real time on shipping confirmations, pending enquiries, quotes and orders, payment status etc.
Exchange of enquiries, quotations, orders, and confirmations
Information on goods received
Premium features such as:
Invoice and credit note registration to help vendors register invoices and credit notes through eConnect to buyer's system, resulting in faster invoice processing
Logistics tracking for forwarders and warehouses, to update the delivery status of order
eConnect provides chat function facilitating bridge between the buyer and vendor, providing swift and instantaneous communication. Messages can also be sent offline, ability to track conversation history
Vendor
online registration and real-time updates on vendors profile data with built in approval cycles.
Integration solutions for:
Transaction cycle RFQ to PO
Invoice/CN registration
Logistics – Forwarders and warehouse
Agents
Procurement
Procurement
smartPAL's Procurement system is a comprehensive inventory and marine procurement management system. This module is integrated with the relevant modules onboard involving the complete transaction cycle starting from requisition of goods and/or services until registering of goods receipt to update the stock inventory and further relevant ship management processes involved.
I2P
I2P
I2P is our AI driven invoice processing system that scans your invoices, compares it with your POs, good receipt notes, and processes invoices on matches. It allows for minimal human error and reduces significant time spent by your back offices in processing invoices.
Catering
Catering
Catering provides ship owners and ship managers with extensive onboard catering services including auto-generated provision requisitions. Menu master also collates onboard costs and ensures that the planning is in line within the vessel's budget.