The central purchasing platform for the complete procurement cycle
Integrates with the on-board modules enabling seamless data flow through the planned maintenance and accounting applications providing a powerful platform for tracking stock levels, forecasting spares demand, planning job managing vessel budgets and tracking vendor turnover.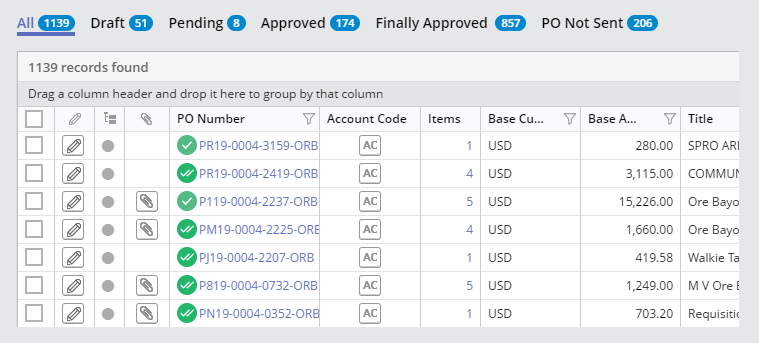 Central Purchasing- every location procurement cycle is set by this team/ it can be set as such by any client with configurable business flow
Procure any type of goods and services for vessels like spares, lubes, paints, provisions, etc.
Request for quote to vendors and compare the quotes to choose the optimal quotation for increased profitability
Initiate purchase order and track the complete supply chain until vessel delivery
Supply contract management
User friendly Dashboards to provide needed info on status of Requisitions, quotes, purchase orders, Goods received and invoices.
Three-way matching feature for auto approval for payment.
Manage Technical expense against vessel budget
Have complete control over stocks in order to manage the inventory