Vessel Performance
Monitor and evaluate  performance in Voyage with detailed analytical reports
Vessel performance becomes an important issue in shipping due ever-increasing fuel prices and the strict regulations in emissions by different governing authorities. It becomes imperative that, besides monitoring the performance, a detailed analysis is required to compare the performance of individual vessels and arrive at conclusions.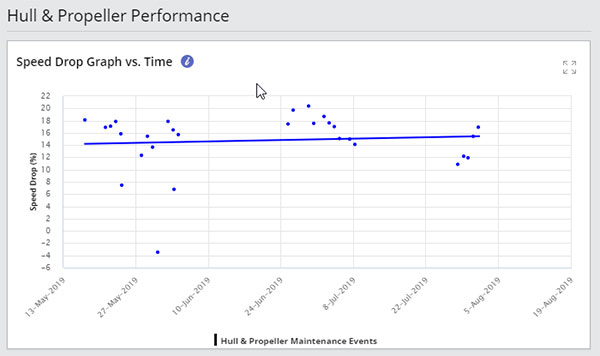 Top Features of Our Vessel Performance Software System
Hull and Propeller Analysis
Main Engine Auxiliary engine analysis
Lubricating oil Analysis (upcoming features)- Lubricant Oil (LO) quality evaluation and thus eventually increase machinery reliability through
maintenance
events forecasting.
Fuel Treatment and Drain Oil analysis (upcoming features)- Fuel Oil (FO) quality evaluation and Prediction of future maintenance events
Key Advantages of Our Vessel Performance System
Machinery Maintenance analysis (upcoming features)- Original equipment manufacturers (OEM) evaluation and benchmarking and maintenance events forecasting.
Vessel Performance is highly organizable and can be acquired to meet specific customer requirement ranging from tugs to taker vessels.
Cargo Conditioning (upcoming features) – which will guide efficient cargo handling patterns across the fleet.
Coolant & Boiler Water analysis (upcoming features) – Benchmarking across sister vessels and same equipment types and prediction of future maintenance events.
Electrical Power Management analysis (upcoming features) – Guidance for an efficient operation of the Auxiliary Engines.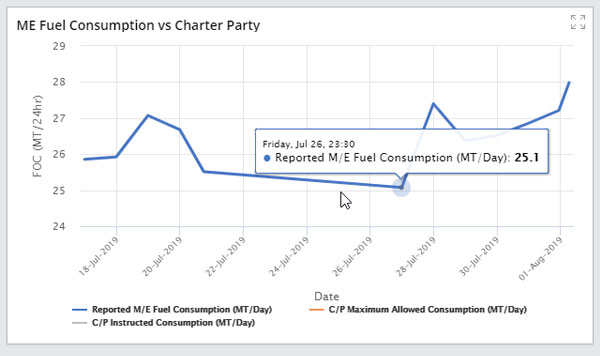 Voyage
Voyage
Voyage streamlines data collection and distribution among vessels and also integrates data collection, reporting, and monitoring required for EU MRV and IMO DCS.
Insurance & Claims
Insurance & Claims
Insurance and Claims module is a comprehensive claims handling, reporting, and operational analysis tool providing reliable and efficient ways to record and process ship management related claims.
Commercial
Commercial
Commercial is a module for charterers to manage the entire pre-fixture part of vessel employment. It tracks vessel availability, delivery, and redelivery status with voyage schedules, charterer updates, and results.