An EU MRV and IMO DCS Compliant module for entire vessel data.
MariApps smartPAL Voyage application is designed to capture data of entire vessel operations. Voyage also integrates data collection and reporting required for EU MRV and is fully aligned with the recommendations of class. smartPAL streamlines data collection and distribution among vessels. Closely monitors performance of vessels and configures alerts, enabling generation of automatic emails to technical managers in case of deviation.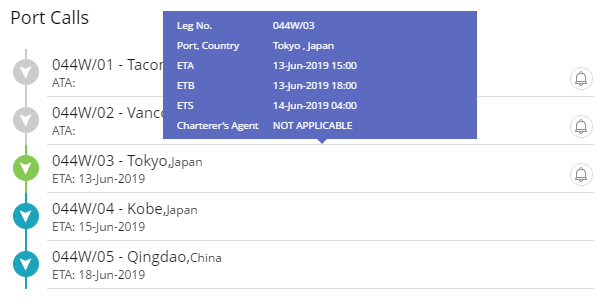 Vessel voyage's and port call planning
Provision to register logs at various stages e.g. Sea-Noon, BOSP, EOSP, etc.
Various types of Event logs. Bunker 8: Cargo operations.
Performance analysis based on trend line for speed, consumption, R.P.M, power, slip.
In-built vessel position tracking.
Log consumption of fuel, lubricants and other voyage items
IMO DCS and EU MRV compliance for monitoring and reporting