A sophisticated drydock management and processing system with information on yards all over the world.
Sophisticated drydock processing system, integrating all the processes in drydock. Offers a standardised method for drydock planning, by offering required functionalities and necessary drydock functionalities implemented in the system.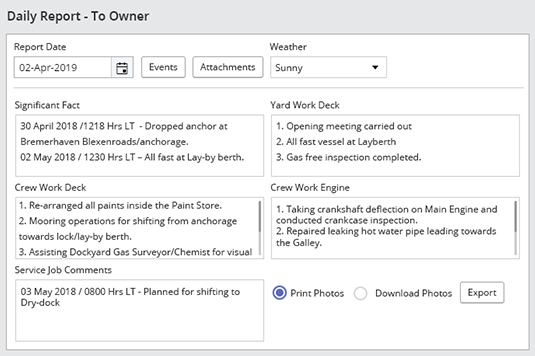 Seamless integration with smartPAL modules like Purchase, Accounts and PMS.
Workflow from defects jobs tracking to drydock specification building.
Quotes can be entered directly through the web module and communicate to yards.
Multi currency tender and quote comparison.
Yard firm stemming and generation of purchase orders.
Job planner and completion of tracking tooled.
Project report compilation.
Daily operational and financial progress reporting.