Safe operation of vessels with quality documents, survey records and data.
QDMS is a ship-shore integrated module that allows the company to reduce the administrative burden of document management. The system provides shipping companies the mechanism to establish and implement common efficient policies and operating procedures, distribute best practices across the fleet and organization. The module enhances safe and efficient operation on the vessels.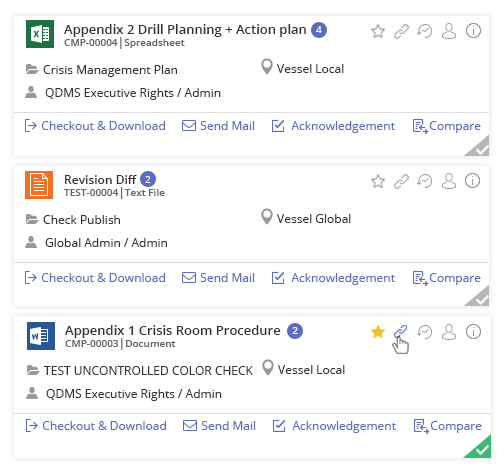 Flexible structure to suit document management needs for various sizes of shipping company, with global or local offices.
Supports all document types – policies, procedures, forms, manuals, safety advisory notes etc. internal or external documents. Efficient workflow for document creation, revision, review, approval and publishing.
Full document management control throughout the document life-cycle e.g. version control, and archiving.
User-friendly, powerful and efficient document search facilities E.g. full text or refined search, result list with document preview.
Efficient replication of documentation from shore to vessels.