smartPAL's eRBooks, Marine Electronic Logbooks
eRBooks is a marine electronic logbooks  application in smartPAL designed to replace the traditional paper record books and to comply with MARPOL's requirements of ships to maintain record of relevant activities. This electronic record book system is designed to comply with all criteria, as per the IMO resolution MEPC.312(74) as well as with all other relevant regulations by regulatory entities.
The International Convention for the Prevention of Pollution from Ships (MARPOL) is the main international convention covering prevention of pollution of the marine environment by ships from operational or accidental causes and currently includes six annexes. Regulations in these annexes require ship staff to maintain record of various operations.
The benefits of the electronic record books are that it will alleviate the administrative burden and hassle that comes with paperwork. Most importantly, having the electronic record books will increase transparency, credibility, and traceability of pollution related critical operations of ship.
Key features of eRBooks – Marine electronic logbooks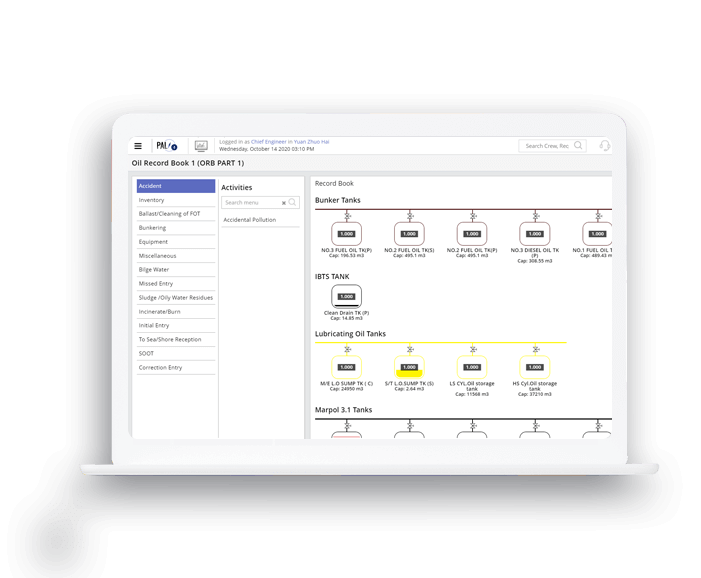 Automated calculations and validations
Secured access (multi-layer security)
Client – server installations
Maintenance and support plan
Prevents inaccurate entries and mistakes
Recordkeeping only done by authorized personnel
Mandatory software updates that ensure compliance with regulations
Encrypted data with AES-256
Reminders for pending tasks
Overview of important operations on one page