Transforming the business data into actionable intelligence and knowledge.
An advanced business analytics tool for visualisation of data. smartPAL BI can simplify and analyze large data from rest of the modules. Creates business insights with customizable and interactive dashboards, actionable reports, maps, graphs and visual data to aid enhanced decision making. smartPAL BI provides actionable insights from your complex data, accessible from web and mobile devices.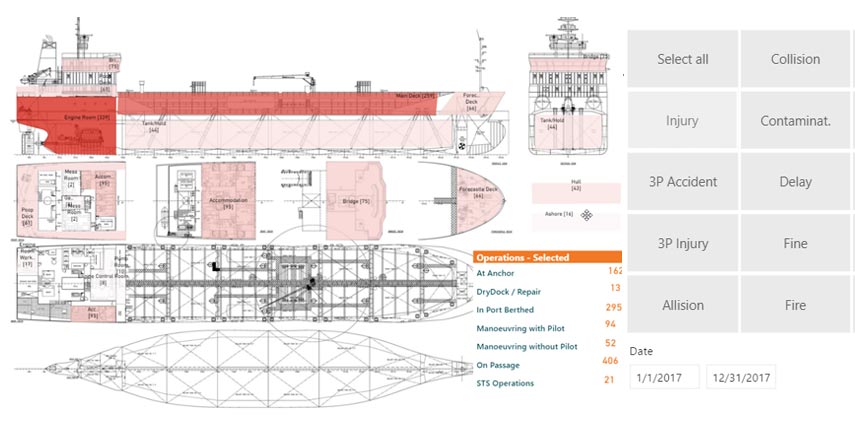 Provides snapshots on important information for data from mulitple locations
Monitor vessels for a particular office with drill down facility
Study variance in cost and related factors with office to vessel level analysis.
Monitor fleet wide performance
Navigate to smartPAL system from actionable reports.
Track Procurement cycle with complete figures and insights on each activity in the cycle.
Analyses each module for data optimisation and enhanced business use.